Don't know how to choose the size? Don't worry, let's look at the size guide together first!
How to mesure?
1.To know how to choose a size, you must first know how to measure the size.
2.Please follow our mesure guide below.
3.Generally, you will need to measure your bust, waist and hips, etc.
Mesurement Guide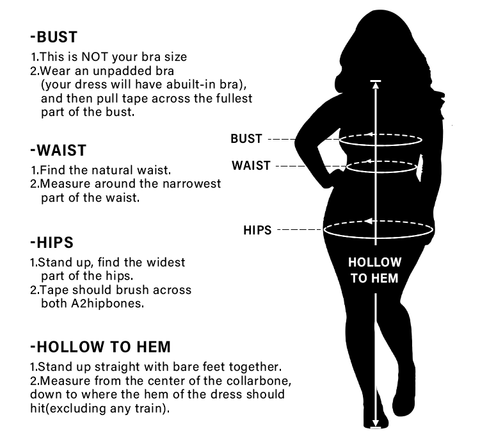 Where can I find the size chart of the products i want?
-Each product page has a detailed size chart in the description which is below the product image.
-We also have model size details you can refer to.